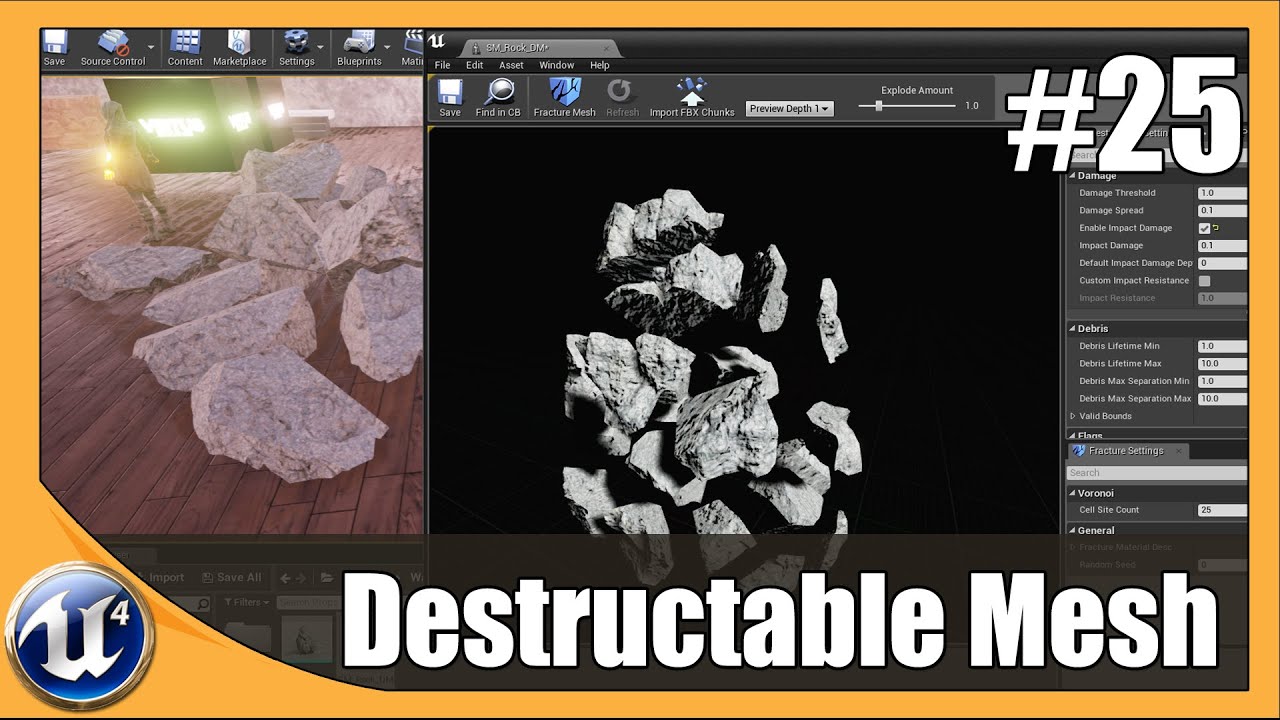 Unreal Engine 4 Beginner Tutorial Series – #25 Destruction Meshes
This is episode 25 of my unreal engine 4 beginner tutorial series, in today's episode we will be looking at how we can convert a static mesh into a destructible mesh.
We'll also be going over the different requirements and settings for destructible meshes.
At the end of the tutorial we will have a destructible mesh with custom materials, sounds & particle effects.
Sample Heightmap Download – http://adf.ly/1IyFG0
Unreal Engine 4 Download – http://adf.ly/in24w
Sample Textures Download – http://adf.ly/1KbBy8
Next Video
In the next video we'll be going over a quick introduction to matinee and what we can do with it!
Virtus Education // Media
Youtube Channel – http://www.youtube.com/virtusedu
Facebook Page – https://www.facebook.com/VirtusHub
Twitter Page – http://www.twitter.com/virtushub
Google Plus – https://plus.google.com/10308773699590894343

Source