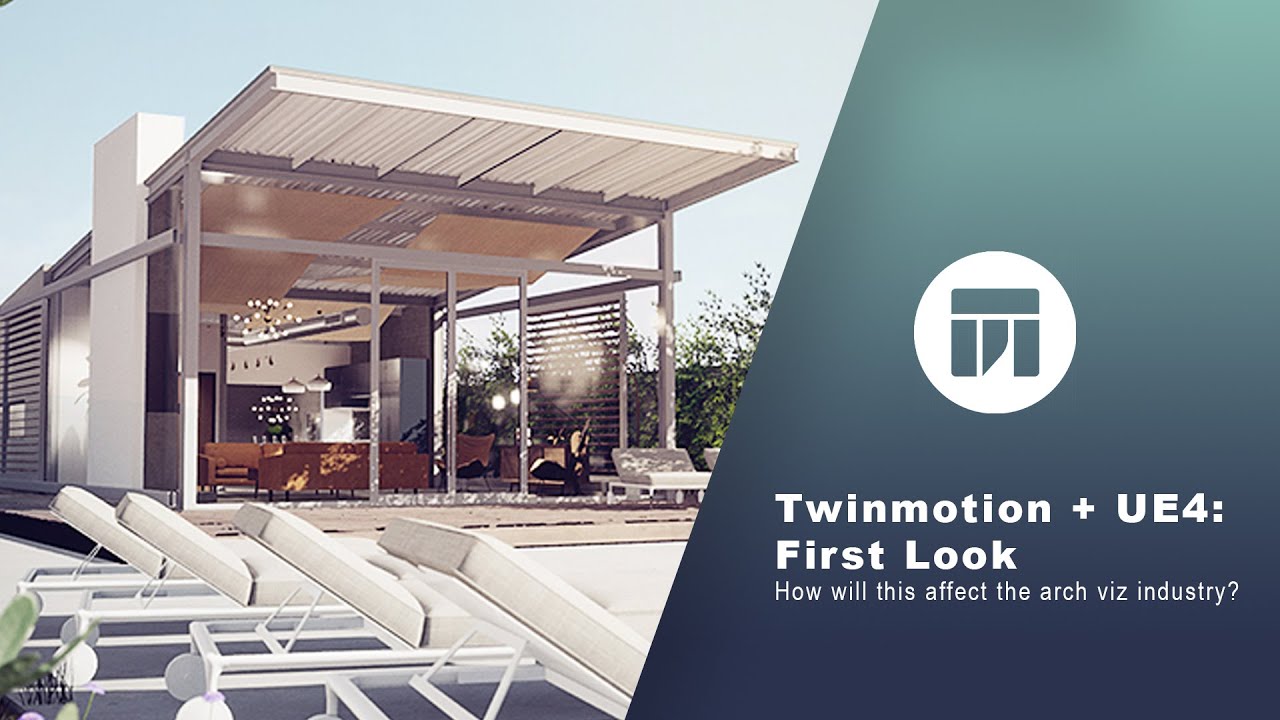 Full Twinmotion Course HERE: https://www.learnarchviz.com/courses-landing-page
Twinmotion + Unreal Engine: Twinmotion First Look (Now Free)
Get one of my professional architectural visualization training courses here:
https://www.learnarchviz.com/copy-of-pro-courses
***After watching this video, make sure to check out the followup where I strive for more photorealism, export VR, etc. : https://www.youtube.com/watch?v=nULOQh61158&feature=youtu.be
In a truly "Epic" move for the arch viz industry, Epic Games acquired Twinmotion and promptly made it free for everyone to download. As an arch viz trainer, I find this move to be important for the industry, because for years I have seen these simplified real time programs coming on strong (see Lumion, Twinmotion and Enscape). I think it is pretty important that a major player like Epic Games has jumped into this realm. I presume that this will increase the implementation and mainstreaming of these software programs by a lot. *To be clear, Twinmotion was already built on the Unreal Engine game engine, but not owned by Epic.
In this video I take a very preliminary look at the software and what it can do, by experimenting before having any knowledge of UI. I am a complete beginner. You will see in the video that you can be up and running extremely quickly. So, what does that mean for the arch viz industry?
Although there will still be a place for static renderings coming from 3ds Max + V-Ray, architects will increasingly lean on software like Twinmotion, due to its amazing ease of use. They will see it as quick and simple, which is often all they need to express their ideas. Much like SketchUp modeling is often sufficient rather than 3ds Max. Convenience is key, especially when it comes to multiple quick iterations of a design. That is why Twinmotion and programs like it will become increasingly important in arch viz.
Check out the tutorial / first look, and learn more about arch viz at www.learnARchViz.com
Conclusions from the video:
-Even for a completely new user, you can have something acceptable in a very short amount of time
-The interface is extremely easy and intuitive
-You still need to use the tools properly in order to get good looking results
-Biggest advantage is that you can export to a walkthrough.exe with VR capabilities in just a simple click.
-This software will begin to take more of a hold in architecture because it is now being promoted / developed by a great company, Epic Games, the price is right (Free for now) and it is extremely convenient for visualizing design iterations quickly.
-Because of VR capabilities, it is also very good at communicating a design.

Source