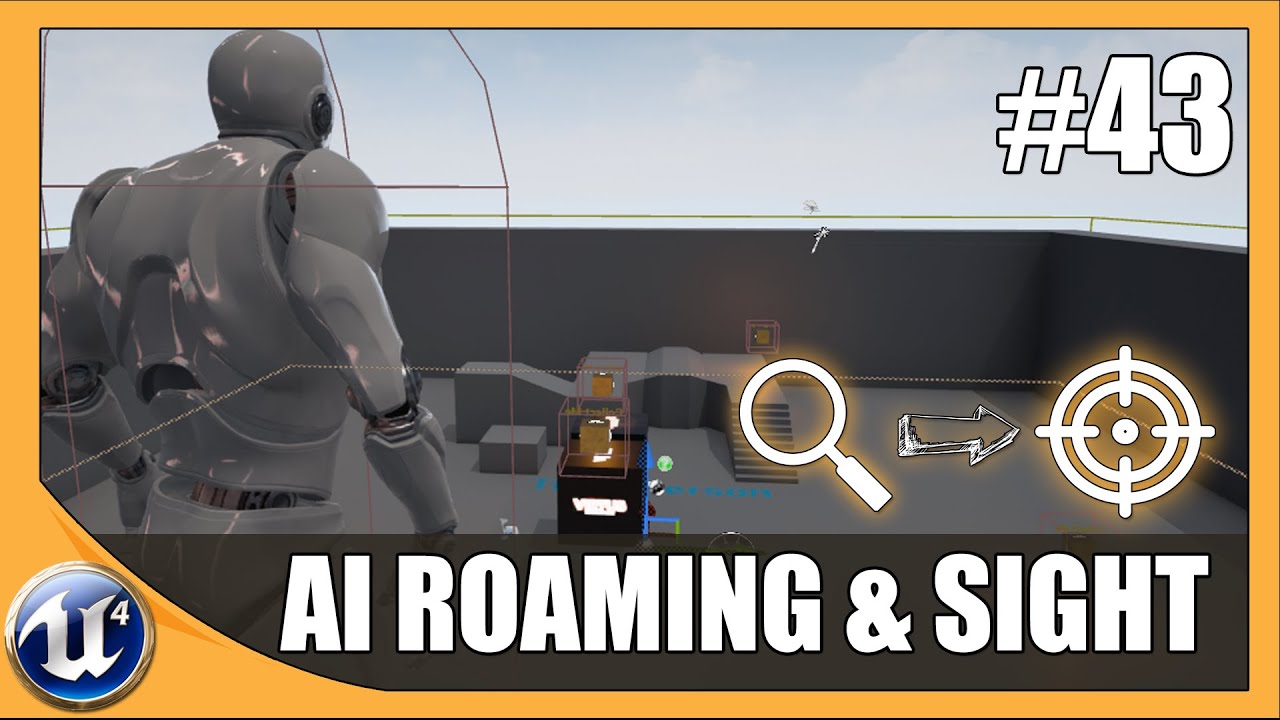 This is episode 43 of my unreal engine 4 beginner tutorial series, in today's episode we go over how we can further modify our AI to make it go to a random location if it hasn't found the player yet or loses sight of them.
This is done through changing a variable inside of the blueprint script for in range and moving. This gives you a great inside into AI conditioning and the theory behind them allowing you to create more complex AI!
If you haven't seen the last AI video make sure you check it out at:
Blueprints Creations Series
Sample Heightmap Download – http://adf.ly/1IyFG0
Unreal Engine 4 Download – http://adf.ly/in24w
Sample Textures Download – http://adf.ly/1KbBy8
Next Video
In the next video we'll be diving further into unreal engine 4!
Don't forget you can help support the channel on Patreon! https://www.patreon.com/VirtusEdu
Subscribe for new episodes weekly! http://bit.ly/1RWCVIN
Virtus Education // Media
Youtube Channel – http://www.youtube.com/virtusedu
Facebook Page – https://www.facebook.com/VirtusHub
Twitter Page – http://www.twitter.com/virtushub
Google Plus – https://plus.google.com/103087736995908

Source