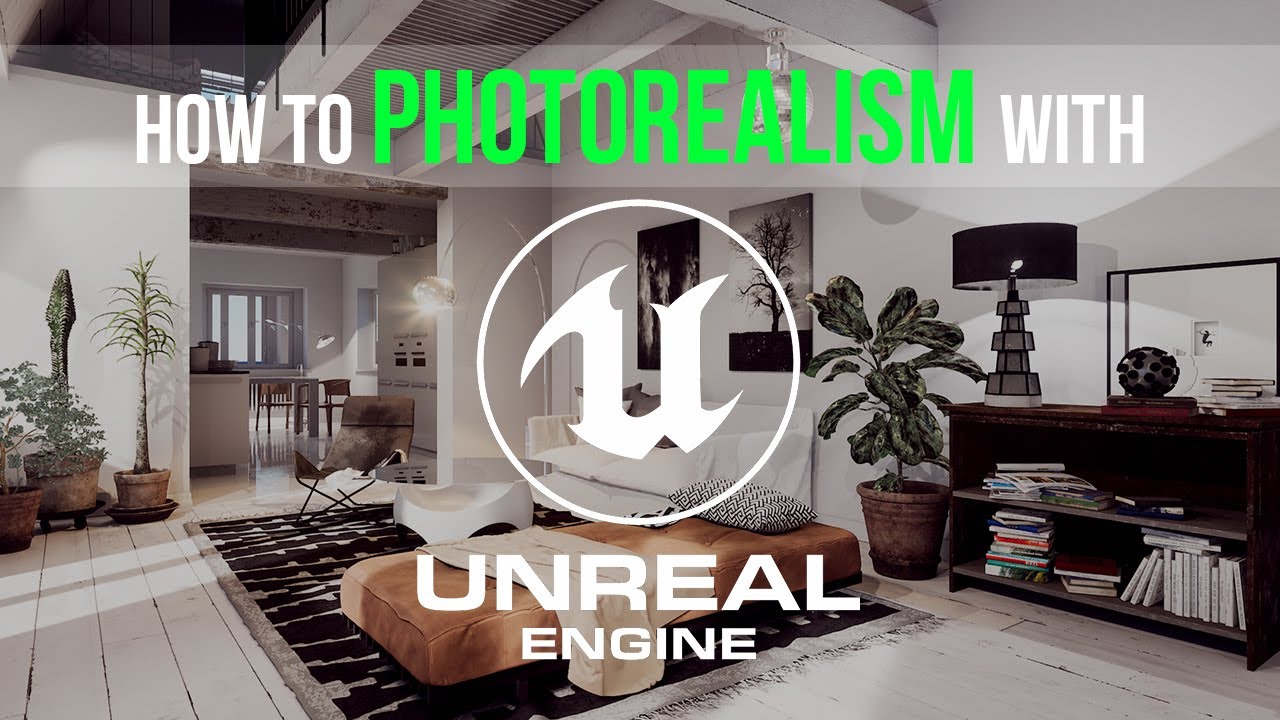 NEW Learn lighting in Unreal Engine 4.26 – https://youtu.be/-PCN5YlNq6I
Coming 25 December – Save 50% off. 🎄🎄🎄
Pre-order our unreal engine interior design class on Gumroad
https://gumroad.com/yahiyajasem#tVelP
Get started with unreal engine 4 in architectural visualization with Yahiya Jasem and make your projects look amazing!
📌Support creating tutorials in better quality and quantity by getting me Iced Americano on
https://www.buymeacoffee.com/yahiya
🔔 Subscribe for more YouTube tips: https://www.youtube.com/channel/UCmKm41tYla9M-tlc9CaiNPg?sub_confirmation=1
📌Latest tutorial on my Artstation
https://www.artstation.com/search?q=Yahiya%20Jasem&sort_by=relevance
—
📌Join our communities:
Discord server: https://discord.gg/9CDyDPb
Facebook group: https://bit.ly/3kfZr2M
📌For business Inqueires
hello@vr-division.com
yahiya@vr-division.com
📌sign up to our mailing list
https://www.vr-division.com/learnue
—
✅ Let's connect:
📌Follow us on LinkedIn
https://www.linkedin.com/in/yahiyajasem/
https://www.linkedin.com/company/5311…
📌behind the scenes on Instagram
https://www.instagram.com/yahiyajasem/
» Facebook: https://www.facebook.com/vrdivision/
» VR Division Website: https://www.vr-division.com/
—
🔴 Links and Credits:
Unreal Engine
https://www.unrealengine.com/
https://www.unrealengine.com/en-US/datasmith
Evermotion
https://evermotion.org/shop/show_product/archinteriors-vol-48/14307
Music
https://www.epidemicsound.com/referral/p6vo31/
#unrealengine #virtualreality #architecturalvizsualization
Time Stamps
0:00 – Intro
0:37 – Installing Unreal Engine
01:53 – Installing Datasmith
02:15 – GPU Lightmass
02:41 – Export from 3ds MAX to Unreal Engine
02:57 – Creating Unreal Projects
03:40 – Re-Importing Our Projects
04:50 – Build Lighting
05:50 – Material Example
06:34 – What's Next?
For business inquires
yahiya@vr-division.com

Source