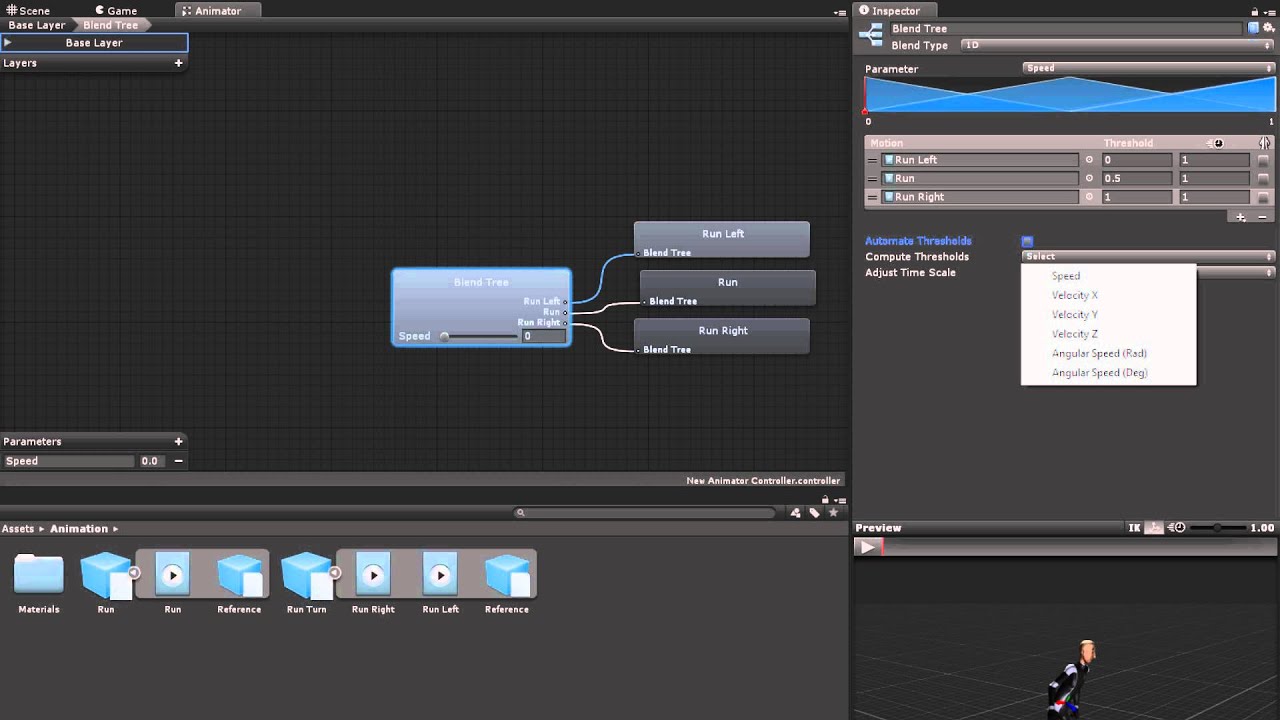 Watch this video in context on Unity's learning pages here – http://unity3d.com/learn/tutorials/modules/beginner/animation/blend-trees
Blend Trees allow you to mix a combination of multiple animations together to get custom results. In this video you will learn about blends trees and how to create them in your games.
Help us caption & translate this video!
http://amara.org/v/V68X/

Source